Online Seminar Series: What to Do When Meetings Go Wrong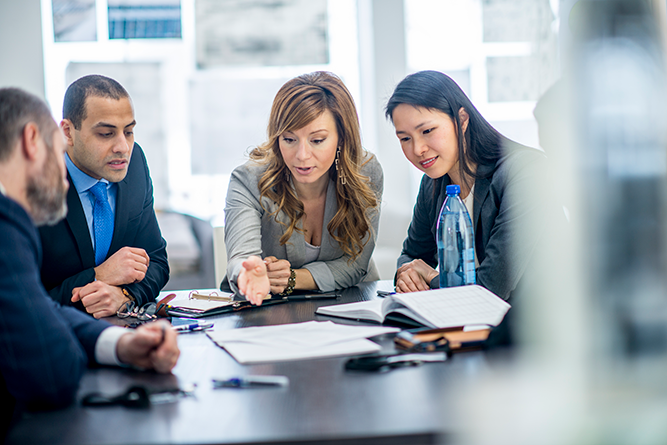 Event Information
Date(s):
Aug 07, 2018 - Aug 10, 2018
Location:
Online

United States
CAE Hours:
4
Levels:
Applied
Member Price:
$99.00
NonMember Price:
$139.00
Access Points:
2
Description
CAE Credits: Registrants will earn a maximum of 4 CAE credits.
Many things can go wrong at a meeting or other event. No matter how well you prepare, circumstances can arise that are completely out of your control. Inclement weather or a natural disaster, controversial news, a security threat in the host city or at the conference venue, or a medical emergency can greatly affect your event and your attendees' experience.
How can you prepare for a crisis or emergency at your event? If one does occur, how do you respond effectively? Register for this four-part online seminar series to learn preparation and response techniques to ensure that your organization is ready to act if the need arises.
This online seminar series consists of four 60-minute live online sessions that feature facilitated audio content and conversations. Before the first session, registrants will receive login information and links to test their computer and become acquainted with the platform. Participants will have access to the recorded sessions, reference materials, and more for up to 30 days following the program.
Registration for this online seminar series will close Monday, August 6, 2018, at 12:00 p.m. ET.
Register here for the full series, or register for one or more individual sessions:
Session 1: When Mother Nature Strikes
Session 2: When Headlines Impact Your Event
Session 3: Be Prepared for an Onsite Emergency
Tuesday, August 7, 2018
2:00 – 3:00 p.m.
Session 1: When Mother Nature Strikes
You've been planning for months, and now your event is only days away. But the local weather channel is forecasting a storm that makes you question whether your meeting can still occur. In these circumstances, not only is your event affected, but also air travel, local transportation, and possibly city services—and in a worst-case scenario, you could face the prospect of a city evacuation. In this session, get tips on how to be prepared in such situations, including knowing your location's weather patterns, monitoring the situation and staying informed, and keeping your attendees up to date.

Wednesday, August 8, 2018
2:00 – 3:00 p.m.
Session 2: When Headlines Impact Your Event
Sometimes a recent news headline reflects badly on your event. It could be a political issue, or perhaps a recent crisis in your host city or state causes attendees to consider staying home. What do you do if canceling the event is not an option? How do you communicate confidence to your attendees that the news will not affect your meeting? How do you maintain your team's morale? Explore answers that can help you move forward with your event confidently even in the face of troubling news headlines.

Thursday, August 9, 2018
2:00 – 3:00 p.m.
Session 3: Be Prepared for an Onsite Emergency
Your event has started, and your attendees are ready to gain new knowledge, connect with colleagues, and have an amazing experience. Then suddenly, someone has a medical emergency, or a major disruption occurs. What do you do next? In such situations, preparation and familiarity with resources available onsite are critical and can save lives. In this session, explore ways to mitigate as many risks as possible, evaluate the property's first-response capabilities, and learn the importance of having a hotel and venue safety plan.

Friday, August 10, 2018
2:00 – 3:00 p.m.
Session 4: Safety Tips for Your Attendees
The comfort and safety of your attendees are a top priority at your event, and you have a responsibility to prepare them for any conditions or issues that might make them uncomfortable or potentially unsafe, such as severe weather, traffic delays, construction, and so on. This session will cover effective ways to communicate this information to your attendees beforehand and onsite.

Our Guarantee

Our goal is to provide truly exceptional offerings and service, and we won't be happy until you are. If any programs, products or services of ASAE do not fulfill our promise, we will make the situation right.

Cancellation, Refund & Substitution Policy

Submit all requests to ASAE Registration via email at ASAEservice@asaecenter.org. All registration cancellations and refund requests must be made in writing by July 31, 2018, to receive a full refund, less a $75 administrative fee. Refunds cannot be approved for requests received after this date, to include no-shows. Substitutions are gladly accepted at any time. Badge sharing, splitting, and reprints are strictly prohibited.

Event Cancellation or Postponement

ASAE reserves exclusive right to modify, postpone/reschedule or cancel programs for any reason, including but not limited to emergency, inclement weather or other 'acts of God.' If there is an event cancellation, every attempt will be made to reschedule, and registration fees will be applied to the rescheduled event date. Any travel, lodging, or incidental expenses incurred related to a cancelled event cannot be refunded under any circumstances. If a cancelled event cannot be rescheduled, ASAE will determine an equitable basis for the refund of a portion or all of the registration fees, after due consideration of circumstances and expenditures.

Consent to Use of Photographic Images

Registration and attendance at, or participation in, ASAE meetings and other activities constitutes an agreement by the registrant to the use and distribution of the registrant or attendees' image or voice in photographs, videotapes, electronic reproductions and audiotapes of such events and activities by ASAE and other third parties, including but not limited the venue, the host city and the host CVB.